Member Spotlight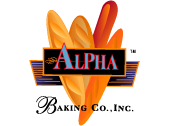 Alpha Baking Co., Inc.
Alpha Baking Company, Inc. was established in 1979 with the acquisition of the Mary Ann Baking Company in Chicago. Founded in 1935, Mary Ann is best known for the ever-popular Chicago style poppy seed hot dog bun. In 1981, Alpha Baking purchased S. Rosen's Baking Company, a Chicago staple and baker …
FSMA, Technomic and IFDA Announce New "Foodservice Essentials" Online Training
Getting Foodservice Professionals Up to Speed at Their Own Pace
There's more to foodservice than distribution, chefs, supply chains, cooking and serving food. This complex industry employs 14 million people and demands professionalism now more than ever.

Technomic experts — working in collaboration with the International Foodservice Distribution Association (IFDA) and the Foodservice Sales & Marketing Association (FSMA), have created "Foodservice Essentials: Industry Knowledge Made Easy," a training program designed for industry professionals to learn and quickly understand the intricacies of the foodservice business that can otherwise take years to learn.

Foodservice Essentials includes 12 learning modules covering a vital range of foodservice information from all sectors of the industry, including: building trade relationships, operator segment realities, cutting edge menu insights, culinary trends, consumer demand and demographics.

This groundbreaking education can help your associates work more effectively with trade partners, better understand customer needs, make vital industry connections, and ultimately help build your bottom line. Training includes competency testing at the end of each module. Total training time takes approximately 10-12 hours, or about one hour for each module.
You can watch a video explaining the program here  
For more information, contact Rick Abraham or visit the
Foodservice Essentials website
Member Spotlight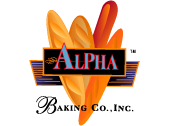 Alpha Baking Co., Inc.
Alpha Baking Company, Inc. was established in 1979 with the acquisition of the Mary Ann Baking Company in Chicago. Founded in 1935, Mary Ann is best known for the ever-popular Chicago style poppy seed hot dog bun. In 1981, Alpha Baking purchased S. Rosen's Baking Company, a Chicago staple and baker …