Member Spotlight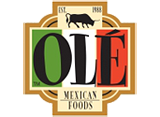 Ole Mexican Foods, Inc.
Olé Mexican Foods was established May 5, 1988 in Decatur, Georgia, a suburb to the east of Atlanta, with a small machine that produced 400 dozen tortillas per hour. Growth was so fast that by the end of the year, we moved to a larger facility in Chamblee, Georgia and added a second tortilla maker. T…
What Does "FSMA Delivers" Really Mean to Our Members?
Why do people join FSMA?  There are many reasons, but most can be categorized in one of three areas.
FSMA delivers a national voice
FSMA delivers industry-specific expertise and advice
FSMA creates a sense of community where members network and learn
Join many of your peers whom already know the benefits of membership. 
Click here for more information.
Member Spotlight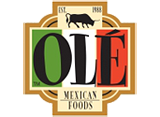 Ole Mexican Foods, Inc.
Olé Mexican Foods was established May 5, 1988 in Decatur, Georgia, a suburb to the east of Atlanta, with a small machine that produced 400 dozen tortillas per hour. Growth was so fast that by the end of the year, we moved to a larger facility in Chamblee, Georgia and added a second tortilla maker. T…